I posted an extra blog this week
when we
received confirmation of the date
from the venue where we will be holding
the Spring All Day Card Class.
Did you see it?
No? Well how about where I posted it on Face Book?
Some people did, and
as a result registered right away for the day event.
So put your running shoes on and
get yourself registered before all the spots are taken.
The date is
Saturday, March 22nd
. The time is 10:00 a.m. to 3:00 p.m. The Venue is
The Community Room at Independent Grocers
. The cost is just $40.00.
Here is just a
sampling of cards we've made at previous All Day Card Classes.
Linda and I have
been busily planning and prepping the new cards
for the upcoming class.
We had a
great time last week at the Friday Crop and Craft Night.
Ideas were shared, pages were made and yes,
some of us learned how to use tools that we have in our stash
!
Speaking of stash....
have you been sorting through your much loved,
but
not often used supplies
and tools in
readiness for the Garage Sale?
The date for that was
also announced over the weekend,
hope you saw it.
It's
Saturday March 8th at the store
. If you want to be a
vendor
, then you need to be
registered
for that. The cost is just $5.00 per bin.
In the past there have been
some super buys, with happy customers and vendors alike.
As
a vendor, you can choose to sell part packages of product.
Just price and mark them accordingly.
Your
supplies need to be into the store
ready for the sale no later than
Thursday March 6th
, with any unsold product
picked up by the following Wednesday.
Vendors receive an in store credit for any product that is sold.
This is a cash only sale
, so make sure you
have a few extra bills in your wallet that day
, and have fun picking up some really good buys.
Have you
cleared your calendar for the Spring Mega Crop
as well?
That's
April 11-13th
and should be lots of fun and productivity.
Linda and I spent a couple of days
last week planning what we will be teaching in the class
. Now we have to put it together,
but we have a good plan in action.
Next will be the make and takes, but everything seems to be falling into place.
We'll be ready....will you?
And above you see
the page the scrapbookers made at the "make and take" table at one of the Mega Crops.
Book with a friend and
enjoy laughter, learning, productivity and the being waited on for the weekend
...what more could you ask for?
Have all
the knitters found Ravelry yet?
Just
click here
to pop over to their website for
a humongous amount of free or paid for knit or crochet patterns
. You do have to
register for a free account
and
NO you aren't bombarded with loads of emails
, so don't cause that to be a concern for you.
Unfortunately it didn't take me to a page, but
I did like the look of these mobius scarves
, so I did another Google search and
found a free pattern for this one on the left
which I thought was
similar
(well it's knitted the others are crochet, but both use yarn..does that count)?
You can find the
free pattern here
for the white one. It's
knitted with a fine yarn in garter stitch on large needles
, with a yarn over pattern row, so will work up very quickly and be open and lacy. It
reminds me of the one I knitted for my daughter
at Christmas,
less the beading I added.
We've
added a lot more yarn at the store
, and can order even more if we don't have quite the colour or weight that you want.
I came across a number of pillowcase style embroidery patterns too.
You can find them here
.
It's
easy enough with the right tools to trace and transfer these designs
, or designs from a colouring book even.
We carry both Tracing Paper, and the Heat Transfer Pencils you will need for this technique, at the store.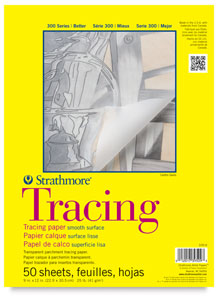 All you need to do is lay the tracing paper over the image you want to use. With a sharp point on your Heat Transfer Pencil, trace over the design (remember that this will be a reverse image so any words will be mirrored). When you've traced everything, place the tracing onto your fabric pencil side down, and iron over the design with a fairly hot iron until it transfers to the fabric.
The good news is that these tracings can be used more than one time as well.
For those who prefer,
we do carry already stamped pillowcases in the store, along with embroidery
needles, DMC embroidery floss and embroidery hoops.
I've noticed how it is
becoming more and more popular
as customers
try the easy kits
and find exactly that....felting is easy and
has the scope to be extremely creative
.
One of our customers began with a felting kit and moved on to
purchase more roving wool from us
as she
created her own designs.
She was kind enough to bring in
some of her work
this past week
to show us.
What do you think, isn't it beautiful?
She
found an image she liked and transferred outlines
to the fabric before she began the felting.
Now the
words for the week
.
I was
listening to the Olympics today
and they were doing a story on a bob sled athlete,
Lyndon Rush from Humboldt Saskatchewan.
One of his comments was that
he hoped by doing his best, he would inspire the next generation to strive to be the best they could be in their endeavors.
That
struck a cord with me
, as we all
hope to teach and inspire others the things that we love ourselves.
It made me
think back to Penny whom I've known for many years,
and whom
I taught to crochet
.
Just a few short years ago,
s
he was telling Linda
how she
remembered me pulling out her crochet work
when she had made a mistake.
I was mortified
that that was how
Penny remembered the lessons I taught her
. However
she went on to say how grateful she was
for that. How
she learned not only to correct her mistakes
, but because of my help
she learned to be able to read a pattern
, and grow through that experience.
Wow, I thought
, take a breath again,
it's okay
.
Until Later....Happy Crafting,
Lilian