Are you ready,
did you think of one more perfect little gift to make or buy
? It's been a bit of a scramble the past week, but I think I will be able to say...
I'm done
.
I watched
Emily do a little dance
when she heard a weather forecast saying that
there would be snow on Christmas Day
....
perfect weather for Christmas she said.
Are you like us with
family on other continents?
We have a lot of
family in England
as you all know, but we have many
family members in Australia too
. Their time is
sixteen hours ahead
of ours, so they will be
celebrating Christmas Day far ahead of us.
England is
just five hours ahead of us
, so as we are going to bed, they will be thinking about getting up.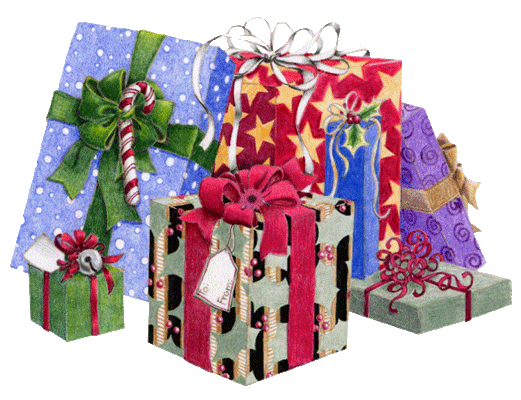 Rachel and Emily were
here today putting the final touches on their gifts
and wrapping them ready for to put under the tree.
Choosing the wrapping paper,
ribbon and bows are all
important parts of their gifts
and done with
great thought and care.
After listening to the news tonight,
I was thinking of the people who won't be able to be home for Christmas.
Sometimes because of distance or perhaps weather conditions. Carefully made plans gone awry.
The
turkeys that may not be cooked in Toronto
because of the ice storm and power outages.
The
hydro workers who may be out in the field working
to restore the power to thousands of people.
It makes me more
aware of how we should all treasure the time
we are able to spend together as family.
For those that
don't make it home for Christmas,
remember to
celebrate it together another time.
Linda and I have
enjoyed a year of crafting with many customer friends
at the store. The
laughter and sharing that takes place is second to none.
We look forward to seeing them again after the Christmas break and the
start of new classes.
From all of our family that have had the pleasure of serving you in a variety of ways this past year at the Craft Nook, we wish you a

...............
Lilian and Linda