The heat seems to be on both sides of the world
from what I hear from my overseas family. We are maybe more
fortunate as we have the lovely lakes all around us to cool down in
. Can't imagine living in a city during this heat.
I'm so
thankful for the coolness of my craft room
that enables me to create when the afternoon becomes to warm to sit out.
That's what I was doing this afternoon

for a while.

Playing with felt

, I created these lovely flowers. The purple one

I drew a five petal flower shape

and then cut s

ix of them out to create the flower

. The pink one

I used a flower die and cut the felt with my Cuttlebug,

again six shapes to make the one flower. I also

added a pearl in the middle

of this one.
Simply
fold the flower shape in half and then in quarters,
secure it with a couple of stitches, or you could use hot glue.
Place and stitch (glue) four of them together to make a circle and then the last two in the middle.
The leaf is just a long piece stitched (glued) behind. You can
add a pin or hair clip to the back if you choose.
They would make lovely hair pieces, foot sandals, brooches, decoration for a hat, ear warmers or shoe, decoration for a gift bag or wreath and I'm sure have many other uses.
Here are some ideas I found that you could expand on.
Here's
another felt project I made last week
. Again using the squares of felt, but this time
cut into rough circles and then spiraled
to make a poppy shape. Along with some
beads sewn into the centres
of the flowers, some
embroidered stems and leaves
it made quite an interesting wall hanging. I haven't decided yet if it needs a butterfly on the left hand side...what do you think?
It's on display in the store if you would like a closer look.
Linda and her family were at a wedding
on the weekend and having
such girly girls of course wardrobes were coordinated
in readiness for the celebration.
Rachel needed a necklace
to complement her outfit,
so Linda whipped one up to match
. Here it is, isn't it lovely.
Can you guess the colours that were in Rachel's dress?
Of course a wedding means
a wedding card
and before that
a shower gift,
so here's what Linda created for those.
Aren't they lovely too.
And you will gather
from the personalised wedding card, the colours the couple chose for their special day.
Emily was a busy girl last week
with Vacation Bible School and Library activities she enjoyed a very full week.
Here's the creative colouring page she made for Vacation Bible School.
She won for the most creative page and no wonder when you see the effort she went to.
Cotton balls for clouds
.
Foil scrunched
, coloured and glued into place for the Sea of Galilee. And if you look really closely, those are
real grass cuttings in the green areas
!
My internet was down for a bit last week, so
I didn't have as much surfing time to find some interesting "stuff" for you.
However
I did find this font for Tammy and all the lucky Silhouette Digital Cutting Machine owners.
It's a free font that when you
type the letters,
instead of getting that letter you in fact
get a shape that the machine will then cut for you.
For example
the letter "c" gives you a scalloped circle with a plain circle in the middle.
So if you own either a Silhouette Portrait or Cameo,
hop on over here
to
download the free font
.
Don't own a Silhouette? Drop into the store so that we can introduce you to these wonderful machines.
Whether you choose a
Cameo or Portrait, either one will cut so many different shapes
that you buy for just 99 cents, or make yourself.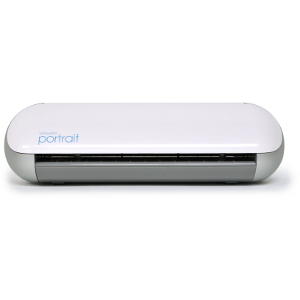 That means
no more cartridges to buy!
Not only that, but Silhouette gives you
fifty free shapes with the purchase of the machine
, and then they offer a
free shape each week
on their blog too. And no,
you don't have to be a computer techie to run this machine
, it's very user friendly.
Talk to us about these lovely machines and we will show you how easy they are.
Until Later....Happy Crafting
Lilian